WELCOME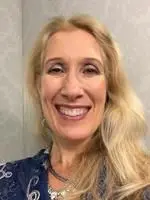 Perhaps you have hit an impasse in your life, and you'd like to get unstuck and regai n your energy and enthusiasm...
Perhaps you are feeling overwhelmed by responsibilities that feel unmanageable, and you would like to step back, sort things out, and move forward with a sense of purpose and well-being...

Perhaps your relationship with someone important in your life has grown tense, and communication has stalled or become contentious, and you would like to see if you can understand what is going on and re-connect...

Perhaps you are feeling down, have suffered a loss, or are struggling with anxiety, confusion, and doubt...

Whatever your concern, you don't have to go through it alone. Talking with an experienced and compassionate therapist can be the first step towards feeling empowered and renewed, and able to move forward to live your life in a way that feels meaningful, rewarding and alive!

As a compassionate therapist with extensive training and experience, my goal is to help you access your potential and empower you to make the changes that will free you up to be more happy and healthy. We can work together to better understand and resolve challenges in your life, such as by identifying life patterns and ways of coping that may no longer be working for you, and exploring new options.
If you're looking for extra support and guidance through a challenging situation or you're just ready to move in a new direction in your life, I look forward to working with you to achieve your goals.
Please email me for an individual, couples, family or group therapy consultation today. I look forward to speaking with you!